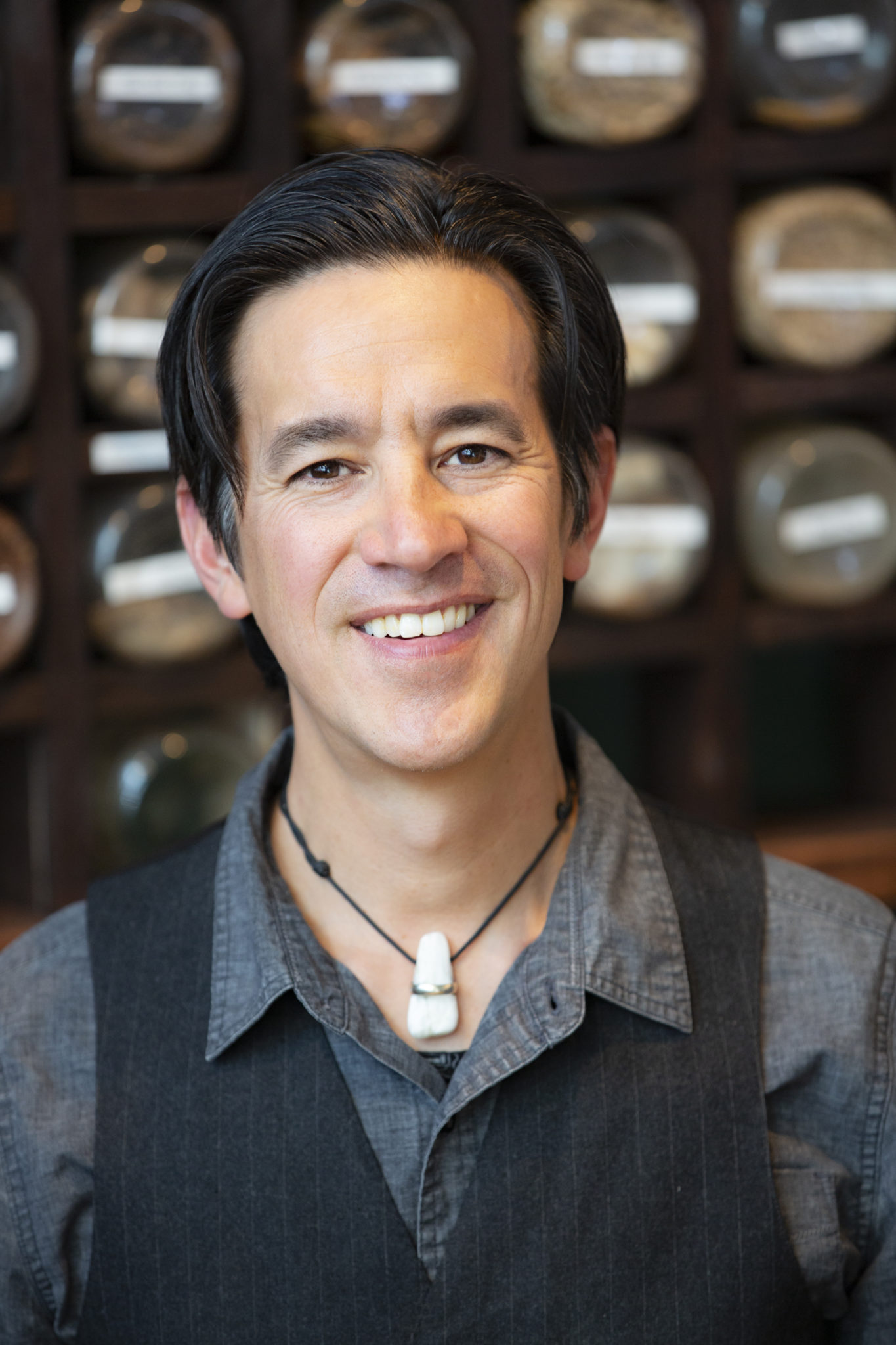 Marco Chung-Shu Lam is a curious and compassionate human being who has a passion for health, the environment and the ability of entrepreneurs to create a better world.   He has practiced Chinese Medicine and Acupuncture for over 20 years and is lauded to have a unique style of practice that accelerates his clients breakthroughs in both physically and cognitively arenas.  As the clinical director at the Mandala Clinic, he is well known in the Boulder community for supporting elite athletes, business leaders and entrepreneurs in pursuing peak performance and expanded flow states.  He is the senior permaculture teacher for the Boulder bioregion and has taught and consulted on regenerative human design for over 25 years. As a well-known professor at Naropa University, he created the permaculture undergraduate curriculum.  He has a powerful gift in seeing both the patterns in humans and landscapes. He believes that by insightful observation it is possible to nurture harmonious possibilities for evolution.
He is the founder of two herbal companies,  www.PerformanceTea.com and www.FreyaHealth.com, both of which bring the traditional medicine of Asia to address modern health challenges and to support our communities in living lives of peak vitality.
In his free time, Marco is studying the internal martial arts and spagyric alchemy, backcountry skiing, mountain biking and exploring the wildernesses of the West.  He and his wife of twenty four years, Jamie, are empty-nesters with their daughter a senior at Colorado College. She is following in the entrepreneurial footsteps of her father with her company, www.chicachocolate.com.
I've had the pleasure of having on-going acupuncture and Chinese herbal treatments from Marco Lam, the purveyor of Mandala, for the past couple of months and recommend it to the highest degree.  I came in with abysmal energy reserves, borderline depression, horrible digestion, and low "will power."  Somehow both abruptly and gradually all of those conditions have improved considerably–and I can see the road to even better health and wellbeing.  Marco is a truly gifted healer–intuitive, fierce yet gentle, with a wealth of wisdom and tools at his disposal that surprise me nearly every visit.  And he's just a joy to be around…
DY
Not only is Marco an extremely knowledgeable and skilled acupuncturist and herbalist, but he also has an innate ability to help you search beneath your current symptoms to find deeper ways to realign your body from within. In almost every session, Marco is able to make a single statement or ask me one question that compassionately illuminates how I ended up feeling the way I did in the first place. As a female, I prioritize feeling safe when working with male health care practitioners. Marco's clinic is an extremely safe space. Thanks to the supportive environment Marco creates, I feel both safe in my body and also comfortable discussing my true self without fear. I am very grateful for the work I have done with Marco and recommend him highly and without hesitation to anyone seeking more harmony in their body, mind, and overall health.
NM
Marco Lam is a warm-hearted and highly skilled practitioner that I would highly recommend, especially for those seeking personal/spiritual growth either in their business or in their lives.  Truly gifted and intuitive healer.
JRZ
Marco was an amazing support for my fertility journey.  He helped me regulate my cycle, improve my fertility, and when I ended up using IVF to conceive, his acupuncture helped me every step of the way to prepare my body for success, to grow and carry a healthy baby and to deliver and recover from the birth.  He went out of his way to make sure he was available at the critical moments, and provided helpful advice, emotional support and referrals to other skilled practitioners.  And what's more, beyond just the acupuncture and herbs, he helped me learn about how I could take charge of my own fertility journey and to understand the hormones and rhythms of my body.  Marco is a knowledgeable practitioner who takes time to listen and empathize with his patients and learn about their whole selves, he takes time to educate them and acts as a supportive partner in enhancing one's well-being and health.  
AH
Fertility Interview with Marco